How We Work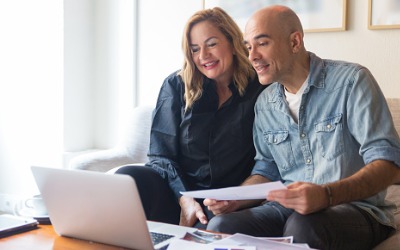 Our primary objective is to help you achieve financial freedom and security in a complex and constantly changing world by designing strategies and providing products to help you achieve what is most important to you.
We are supported by a team of professional staff with many years of combined experience in financial and retirement services, estate planning, annuities, charitable giving, business insurance, executive compensation, and employee benefits.
Finding the right solution for your personal or business needs requires us to pay special attention to the circumstances of your unique situation. This is why we take a needs-based approach to helping our clients. Our four-step process of analyzing, recommending, implementing, and reviewing your strategy will help ensure that you get on course to achieving your goals and remain on course as life unfolds.
Analyze. Before we recommend any product or service, we ask questions and listen carefully to gain a clear understanding of your financial goals and objectives and where you currently stand in relation to them. We then analyze your insurance and savings portfolios to identify any gaps that may exist.
Recommend. We provide you with suggestions to fill in the gaps so you can choose the products best suited for your situation.
Implement. Once you are satisfied with our recommendations, we work with you to implement your strategies and secure the required products and services to help you achieve your financial goals to secure your future and protect the ones you love.
Review. Because your financial situation is bound to change, we work with you over time through periodic reviews to help you evaluate the strategies in place and their capacity to continue to meet your goals.


Throughout this process, we pledge to our clients our knowledge expertise, resources, and dedication to integrity in all that we do.